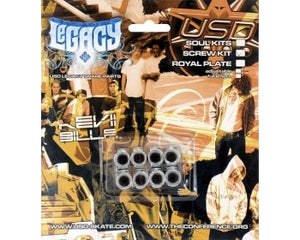 A piece of the past that is still very useful today! 
Use these for your DIY projects or as hardware for the missing pieces in your skate setups!

-16x 5mm Long Phillips Head Screws
-16x 5mm Long Receivers
Please note that packaging may be slightly damaged (from being moved around over time), and all of the hardware is loose within the plastic, but otherwise everything is perfectly new!