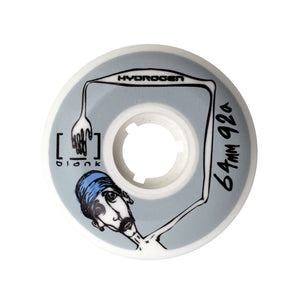 Hydrogen Street 64mm wheels are designed for ultimate street and park performance. Made in the USA with an exclusive premium formula, the scooped inner core supports a urethane outer that enhances speed, mechanical grip and wear. The compact street profile provides the maximum maneuverability needed for technical skating. FEATURES:
• THESE WHEELS ARE FOR - Optimal street and park performance, controlled speed and excellent wear; 64mm/92A.
• ROUNDED PROFILE - Full radius profile for constant contact edge to edge
• PREMIUM FORMULA - Resilience and rebound for technical skating.
• SOLID CORE DESIGN - Consistent speed and cornering.
• MAXIMUM GRIP - Excellent vibration control.
• MADE IN THE USA - (4) wheels per set, bearings and spacers not included.