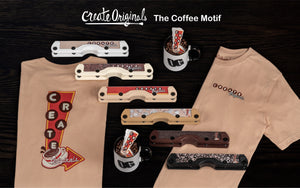 Product Details
EACH SET INCLUDES: 1 Pair of Frame Cores, Axle Hardware, Graphic Inserts(GRAPHIC MAY VARY), & Clear Shields.
---
- Patented Custom Graphic Display System Allows For Easy To Switch & Endless, Custom Graphic Options

- Newer, Faster, Stronger Material Composition
- 28 Grams Lighter Than Previous Versions
- Made In The U.S.A.

- Precisely Angled & Curved Center H-Block Ensures Perfectly Balanced Groove Tricks.

- Widest Split System Available On Any Single Piece Core Frame

- Create Your Own Frame Design With Online Downloadable Graphic Insert Template.

- Photo Realistic, Water Resistant Graphic Inserts With Customizable Blank Underside.

- Shatterproof, Slide-able, Clear Shields To Protect Graphic Inserts

- 57MM Max Flat Rocker Setup, 59MM Max Anti & Freestyle Setup.
- 8mm Axle Frame Hardware & Metal Spacers

- Made For & Ridden By The Best Skaters In The World.