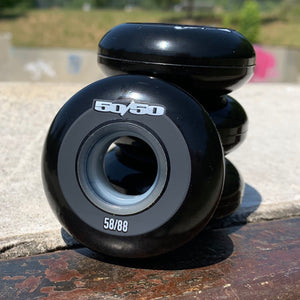 Featuring an exclusive profile designed for the optimal balance of speed and slide.
58mm to fit all sizes of 50/50 Balance frames as well as most other low profile frames on the market.
The 88a hardness
Sold 4 wheels in a set
50/50  highly recommends you ride them flat. Also works great when paired with softer wheels on the outside to reduce wheel bite and increase longevity.